IT Infrastructure Consulting
Voice, data, and Wi-Fi cable plant
Audio-Video Services
Lecture Capture, Classroom, Seminar, and Conference Room Systems
Network Technology
Cable planning solutions
Integrated Control Systems and Wireless Technologies
Videoconference, Telecommunication, and Webstreaming Systems
Does your project have so many moving parts, you need some services streamlined? These technology components are the last component of the job, or maybe you're adding them to an existing venue, but you don't want to hire yet another consultant for this one element.
When you choose HMBA for all your technology services, we understand everything comes back to functionality and meeting the project needs. With lighting, AV, and WiFi systems relying on the cable plant, choose one consultant to encompass all the technology needs of the project.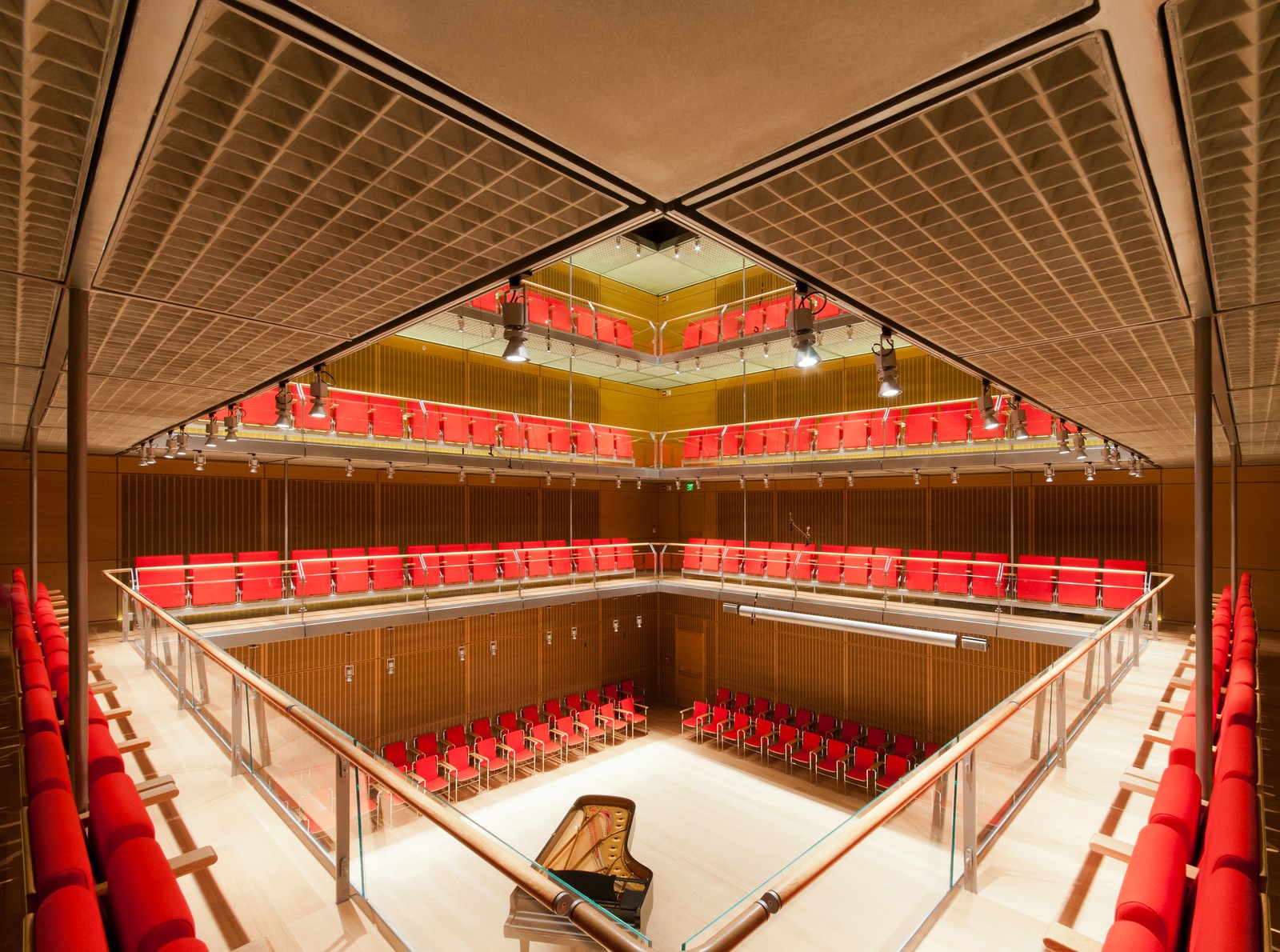 Simplify Your Project with a Single Point of Contact
Not only does HMBA have over 100 combined years of theater planning consulting, we include IT infrastructure consulting to keep your project moving along. You only need to work with one contact — one of our partners — to complete your venue or facility.
Design for Success with
IT Infrastructure Consulting
Voice-data cable plant design, wired and wireless network systems,
live-streaming technology for performance venues, and any other
tech you need for your project.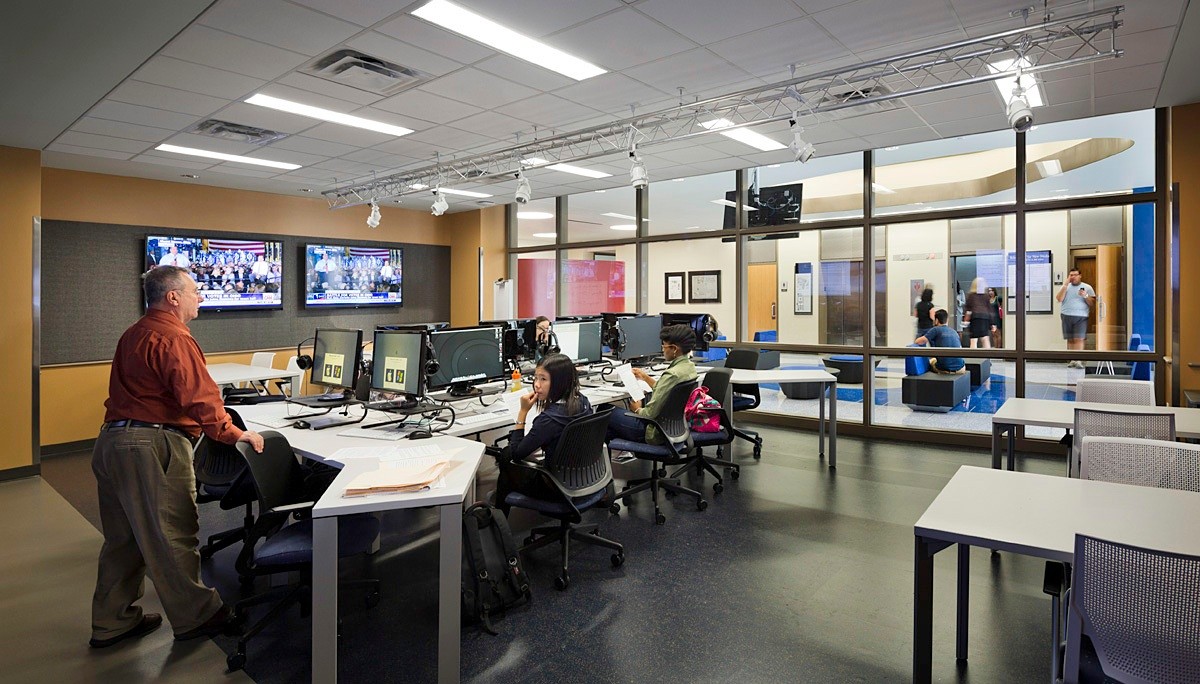 Corporate IT Infrastructure
We'll support the IT staff and ensure what they need is incorporated in the project. We bring their technical requirements into the job from conference room systems, communication, and video streaming services, so you can remain relevant over time.
Educational Facilities
Auditoriums aren't just for plays and concerts: our IT infrastructure consulting gives you everything you need to record and livestream classes, seminars, and performances with the best systems and ease of use.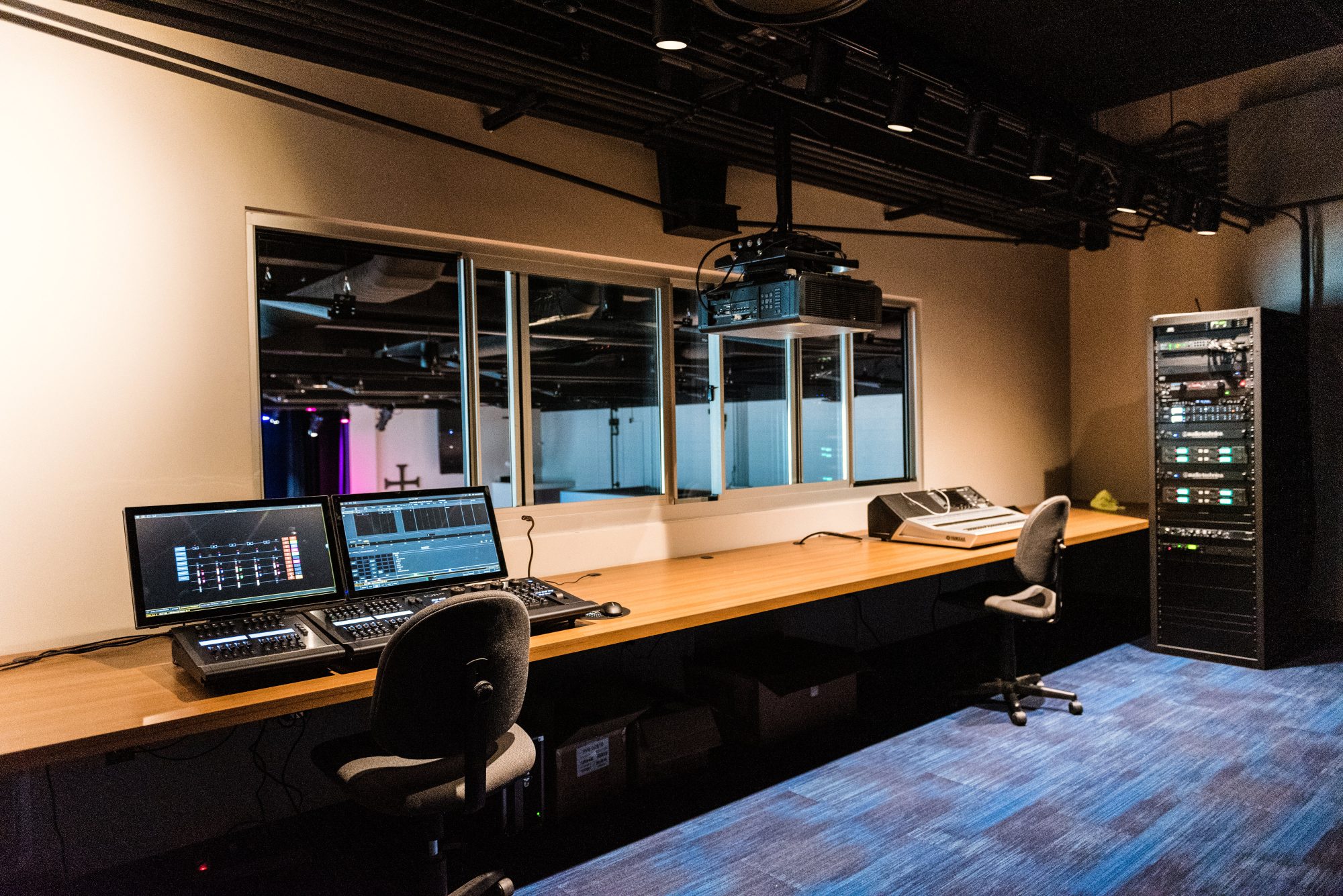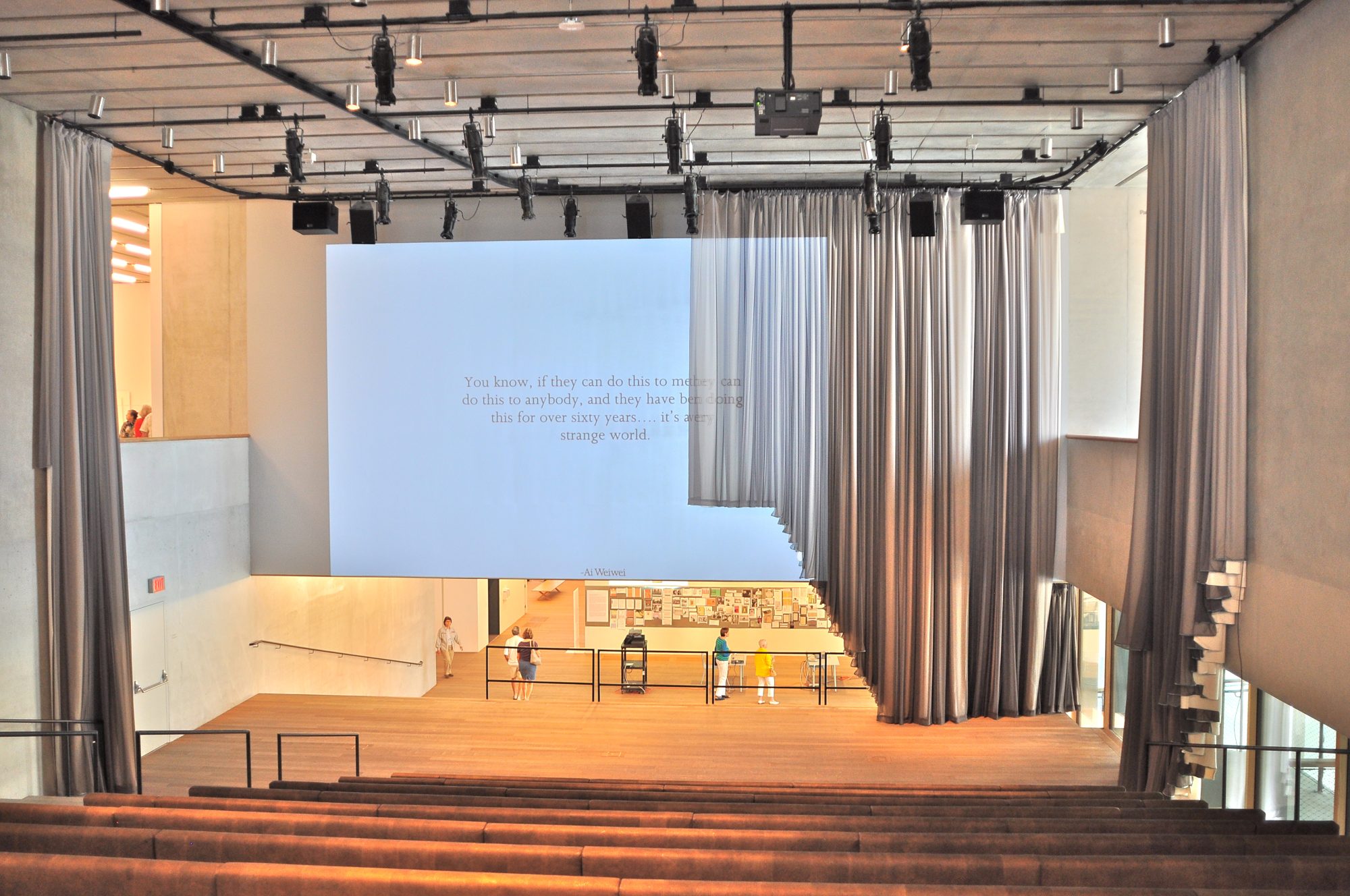 Broadcasting & Theater Applications
From the lighting and video equipment to the control system programming, we listen to your needs and recommend the best communication tools for your facility.
IT Infrastructure Consulting for a
Cohesive, Efficient Project
The technology supporting your project is just as important as the sound in the space. The equipment needs to be present but not distracting, working well to keep teams productive and audiences engaged.
That's why your AV consultants also offer IT infrastructure consulting. We know your needs and goals better than anyone else, so we'll recommend the best tools for the venue.
From control systems to live streaming to video conferencing — we have the expertise to fulfill the technology requirements for the project.
And you won't need to work with another consultant. We keep the process streamlined for efficient, simple communication with the personal attention you expect from HMBA.
01.
Listening
Our "Inside-Out" approach starts by listening to the owner, administrative and artistic staff, and end-users prioritize your needs and offer innovative solutions.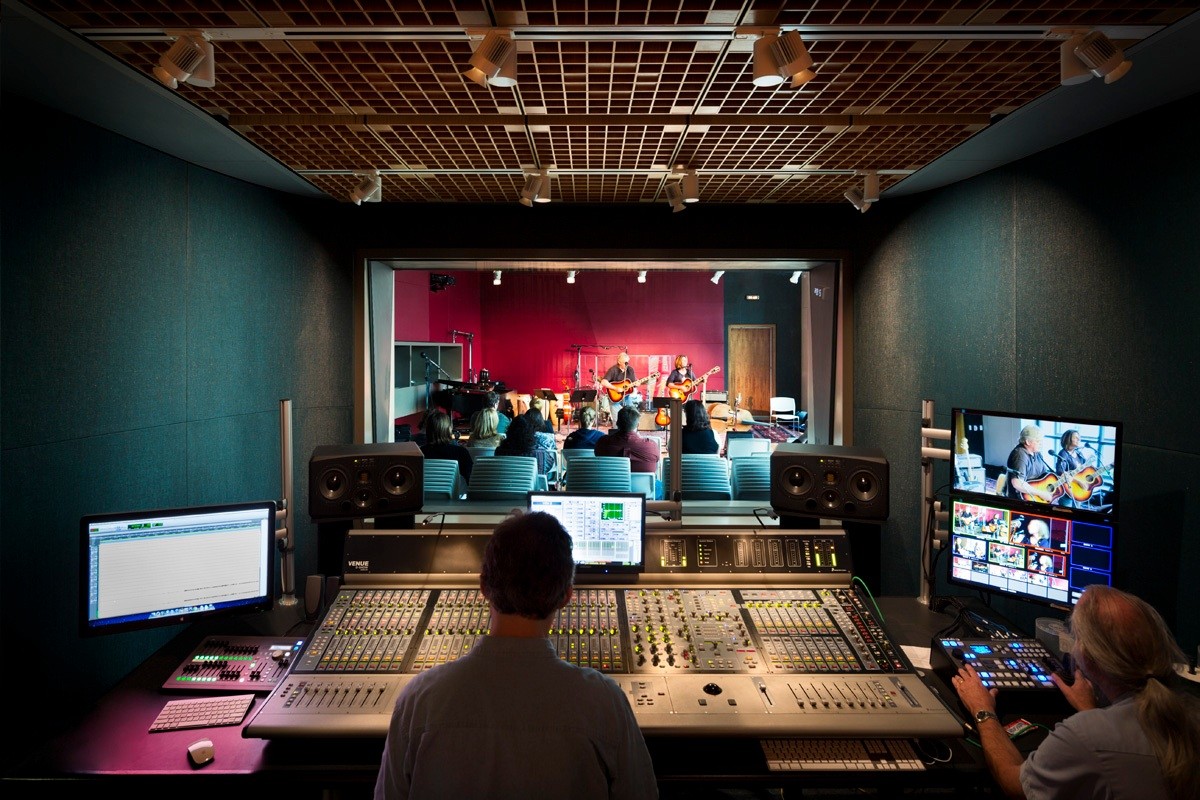 02.
Collaboration
Through collaboration and customization, we provide multiple options that are never "cookie-cutter," because the project program guides the design.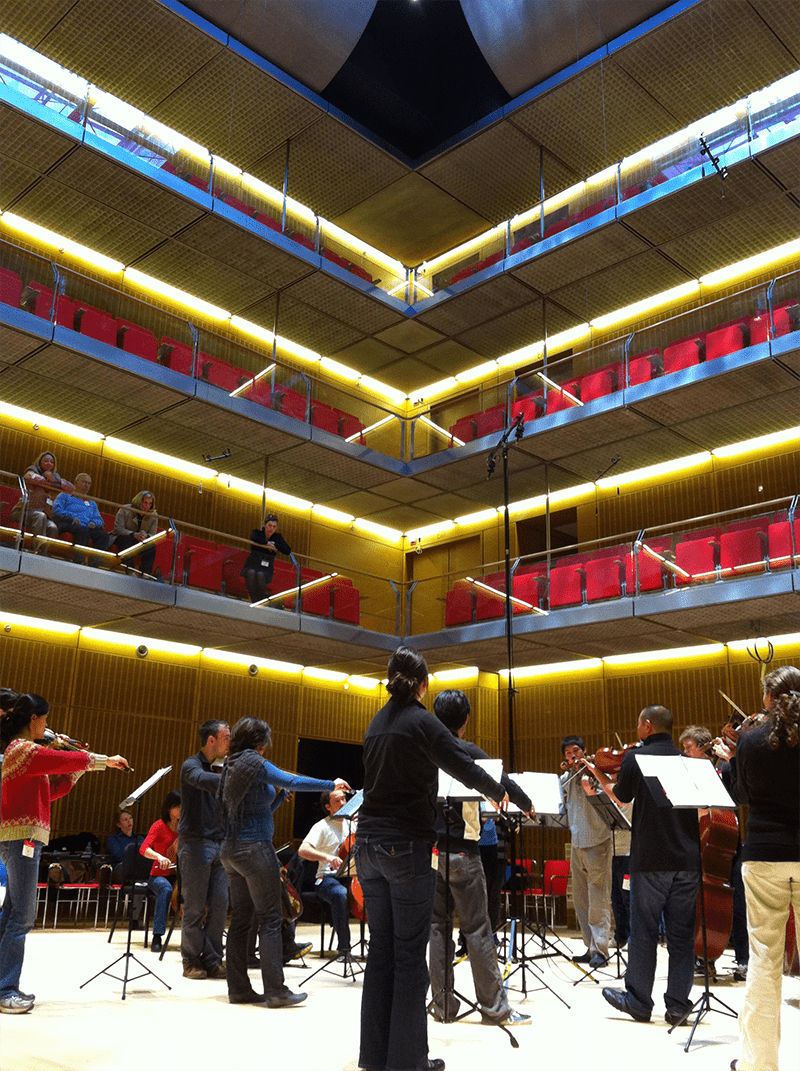 03.
Partnership
When you work with HMBA, a Principal Consultant stays on your project from the first meeting through the last, a true partner on your project.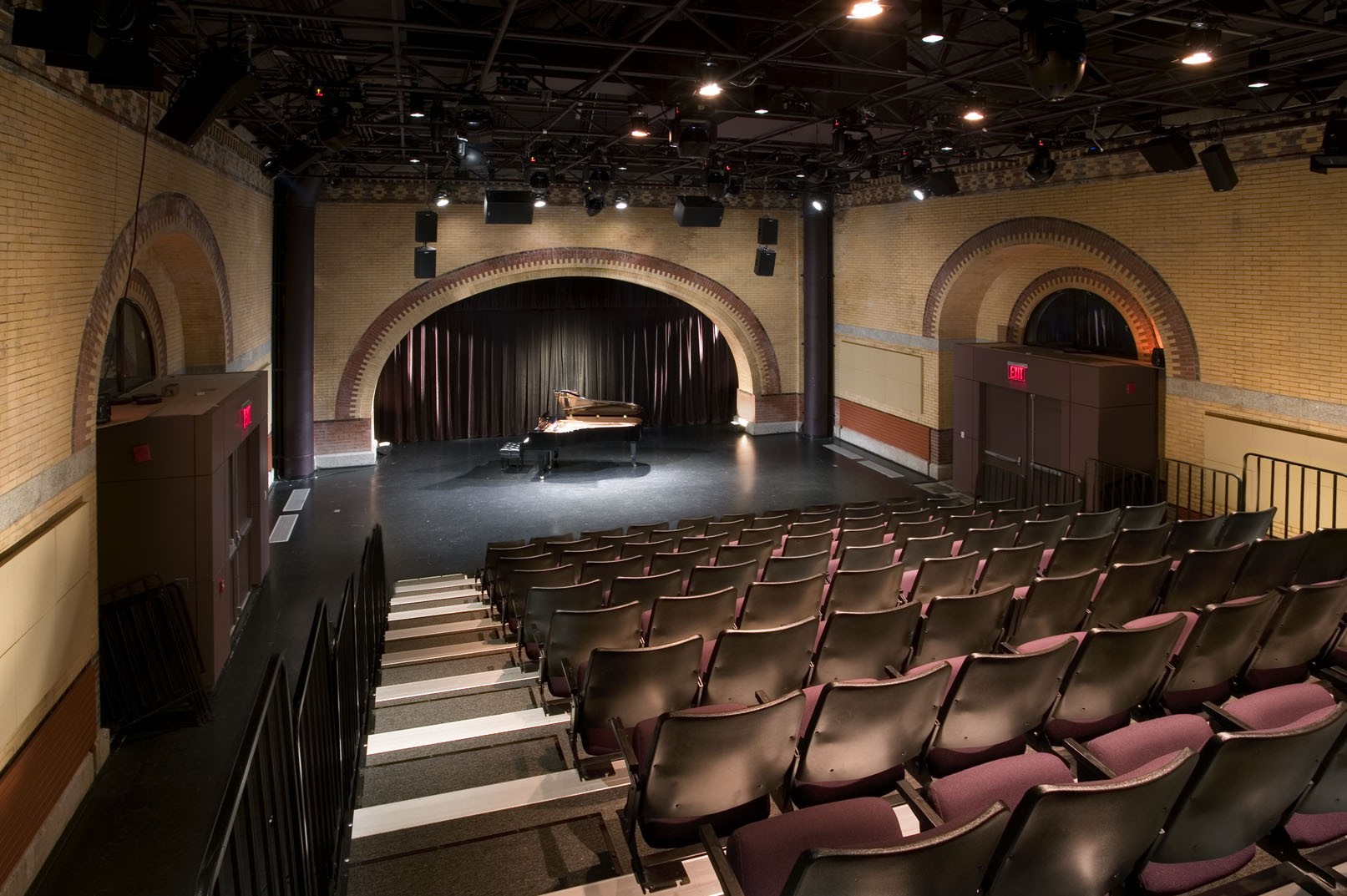 Over 100 Combined Years of Experience in a
Broad Range of Services
Our comprehensive services include